Drums
Brady has been playing drums since he started on his dad's kit at the age of 12. In 2002, he joined up with Corb Lund and has since been touring the globe with him. In his off time, Brady, along with the rest of his family, runs the family farm in Alberta, and lives in sin with his partner and their kids.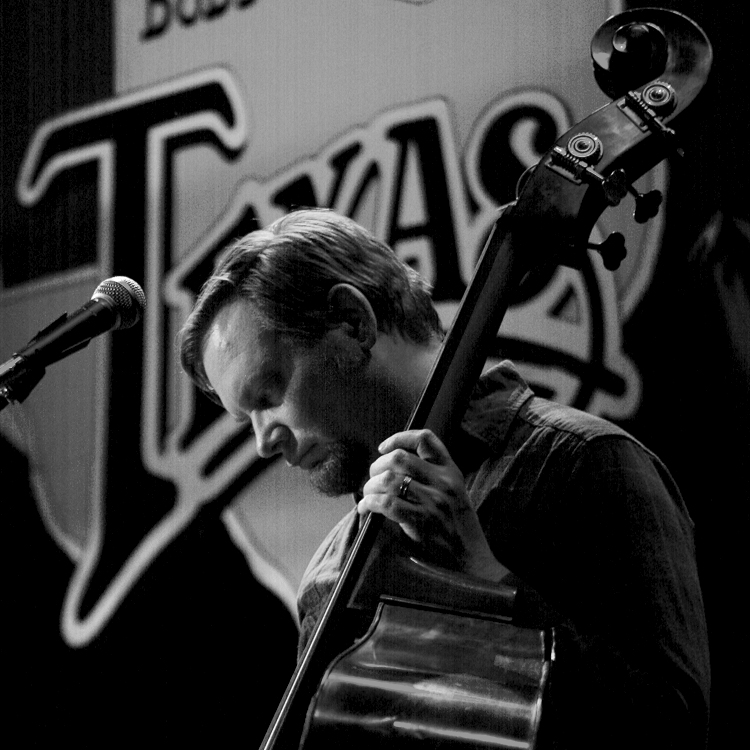 Bass
A gifted performer and burgeoning composer, Kurt is a unique voice in the music world. His career spans over two decades and encompasses many genres such as jazz, country, funk, and blues. As the longest running band member with Corb Lund, his versatility and creativity have helped Corb's music resonate across genres.
Treating the bass as a solo instrument rather than just rhythmic support, Kurt has toured the world to regale crowds large and small with his distinct brand of music. Whether he is slapping, bowing, or simply laying it down, Ciesla is sure to delight.
Guitar, lap steel, dobro, baritone, mandolin, banjo,
and the kitchen sink.
Finding his niche in Canada's roots music scene, Grant has spent the past 15 years travelling the globe and recording with alt-country, genre-bender Corb Lund. Playing lead guitar, lap steel, dobro, baritone, mandolin and banjo, Grant lends his rich, unmistakable tone and musical wizardry to each and every performance.
He has played alongside many accomplished artists including Buddy Miller, Hayes Carll, Ian Tyson, Marty Stuart, Tom Russell, Fats Kaplin, Feist, Jim Lauderdale, Sturgill Simpson, Sam Bush, Danny Barnes, Redd Volkert, Brent Mason and Kenny Vaughan.
When not on the road, he is in the studio as a session player and producer. Grant has produced records for a who's who of the roots scene including: Corb Lund, Tom Russell, Del Barber, Romi Mayes and Sean Burns to name a few.